Accessories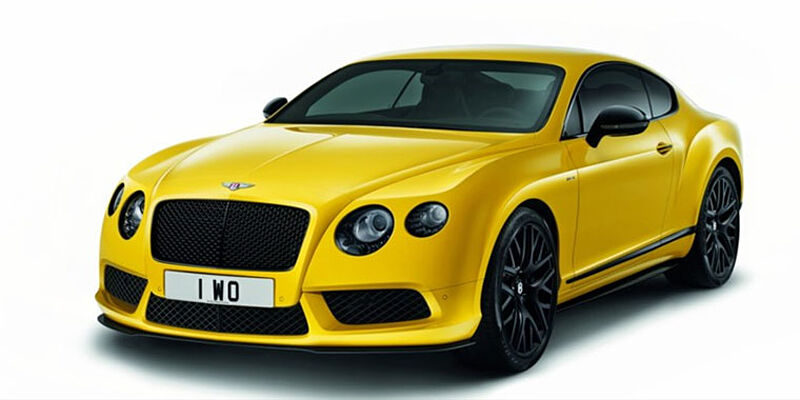 Upgrade Packs By Bentley
NEW ARRIVALS TO THE UPGRADE PACKS PROGRAMME Open up a whole new world of personalisation with Upgrade Packs. Making a car unique is no longer just the privilege of those ordering a new Bentley. We've made it possible for owners to refresh the look and feel of their car, with the wide range of Bentley Accessories. From Body Styling to Interior Trim Upgrades, we have features to suit every taste and personal preference. In addition to this, the range has now been extended even further. The W12 Titanium Sport Exhaust suits those looking to amplify the sporting prowess of the W12, whilst the new 21" 10-Spoke Sports Wheels in Matt Black, inspired by the Bentley GT3-R model, will transform the look of your car. To discover these and many more products available, visit upgrades.bentleymotors.com by clicking the link below.
---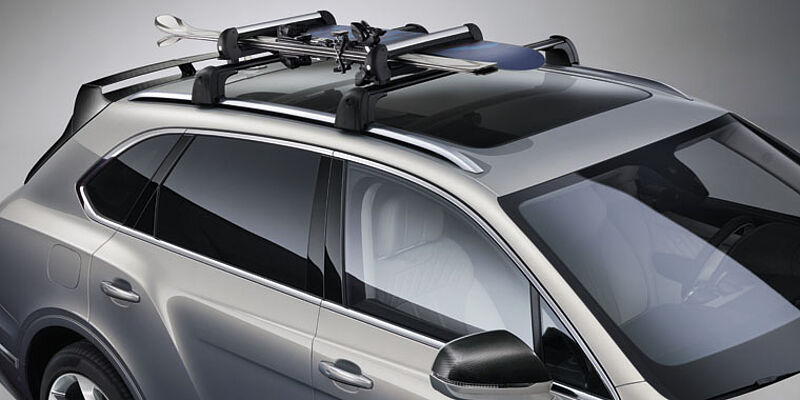 NEW ACCESSORIES
The collective team of engineers and designers at Bentley have created a wide range of Bentayga Accessories & styling enhancements to suit your lifestyle and future endeavours and are now available to order from our dedicated Aftersales team at Bentley Manchester. For outdoor pursuits and touring in all seasons; lateral Cross Bars, the Ski and Snowboard Carrier and the dedicated Roof Box have been specifically designed for the Bentayga. Cyclists are also catered for with the new Tow-bar-Mounted Cycle Carrier. For practicality, the Multi-function Boot Stowage feature is the flexible solution for safe storage of boot items. The Boot Overmat helps preserve the surface of your rear cabin whilst the Bumper Protector guards against scratches and scrapes during loading and unloading. The Spare Wheel Bag and Seat Covers offer durable protection for your interior and the range of tailored Car & Window Covers provide optimum exterior protection against the elements. The Styling Specification can be added to any Bentayga and incorporates carbon fibre features that complements the aerodynamic performance and aesthetics of your luxury SUV. A Front Splitter, Rear Diffuser, Front Airblades, Side Sills and Tailgate Spoiler are included, with the option to include Carbon Fibre Door Mirror cowls. In addition to this, the new Deployable Sill Steps can be installed for easy exit and entry to the car. For more in depth information, please visit Accessories.BentleyMotors.com For price, availability and fitment information for any of the accessories noted, please complete our contact form and a member of our Aftersales team will be glad to assist with your enquiry.
---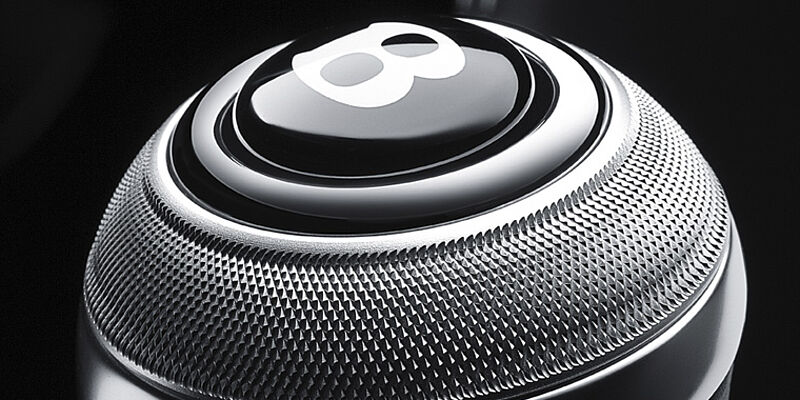 INTERIOR ACCESSORIES
Refined. Redefined. We are defined by the choices that we make. Remember the first time you slipped behind the wheel of your Bentley? The calming oasis of the cabin. Running your hands over every beautifully crafted surface. The thrill of putting your foot down on the open road. It's a sensation not soon forgotten. Fortunately, thanks to our extensive range of accessories, you can add to this experience further. Bentley Accessories allow you to express your personal taste to an even higher degree. Each of these interior additions has been crafted in Crewe with the same fastidious dedication and attention to detail as was bestowed upon your car. Your choice of foot pedals, gear lever and steering wheel, or the flawless detailing of door panel veneers should not be a mere afterthought. They are after all, fundamental to your experience of the drive, a drive that should be nothing less than exhilarating. For a distinguished and personal touch, contact us for further information.
---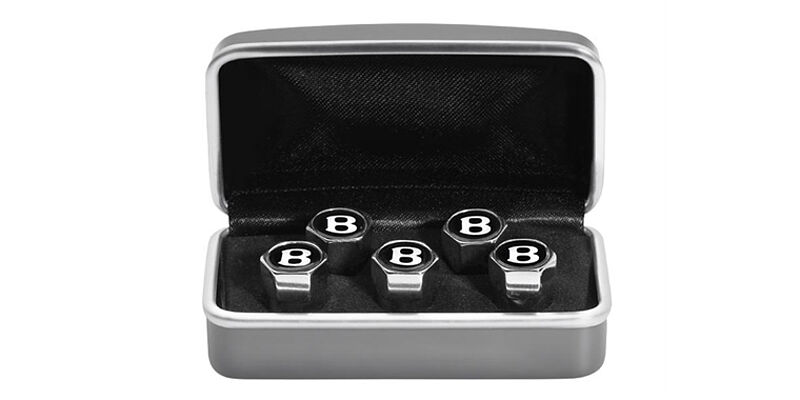 EXTERIOR ACCESSORIES
Refined. Redefined. We know it's more than a car. It's a statement. A statement of who you are. That's why every Bentley comes with a unique level of personalisation and a wealth of choice beyond compare. Bentley Accessories provide the perfect opportunity to further heighten the exterior's iconic status. An opportunity to personalise a car already unlike any other. From a choice of wheels that are the epitome of form and function, chrome bumper grilles that allude to high performance or the eye-catching fine detailing of our hexagonal branded Valve Caps. Everything is designed to define your style, leave your mark, and imprint your values on your Bentley. And rest assured, all Bentley Accessories have been created by the master craftsmen who created your vehicle from the beginning. All subjected to a full Bentley warranty and our rigorous testing procedures. We believe in keeping the purity of your Bentley intact as much as you do. Because, when it comes to protecting that which you cherish most, some habits should never be broken. For a distinguished and personal touch, please contact us for further information.
---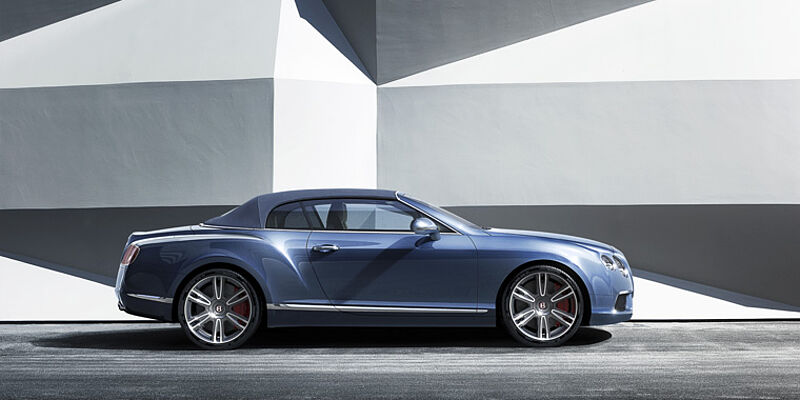 ALLOY WHEELS
Bentley Alloy Wheel Range The wheels on your Bentley are as fundamental to the authentic motoring experience as the powertrain or luxurious seats. Our genuine Bentley alloy wheels are the epitome of form fused with function, and are extensively tested to ensure they're able to withstand the immense power and torque that is instantly available. Furthermore, they are a fitting accompaniment to the fluid lines and stately presence of your Bentley's exterior. Our range of alloy wheels bring you the opportunity to personalise the outward expression of your Bentley, to stunning effect. Our gallery contains just a small selection from our complete assortment available. For an individual consultation or for further range information, please click below to submit your enquiry, and one of our specialists will be in touch shortly to discuss your requirements.